Welcome to our website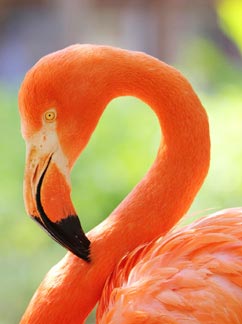 Flamingos are beautiful birds, especially due to the pink colors on their feathers and legs.
They are found in significant numbers on all the major continents.
Mature flamingos have pink feathers, legs and beaks, so seeing them as a flock is a very beautiful sight indeed.
They live freely in the wild but are also kept tame in zoos and bird parks for various purposes. Breeding occurs very regularly nowadays.
Living in captivity, flamingos can reach up to 40 to 50 years of age.
Due to their beauty, impressive lifestyle and easy husbandry, flamingos are now being kept in captivity by private institutions. Recreation parks as well as resorts and hotel-gardens are keeping flamingos to give an extra dimension to the surroundings.
Flamingos belong to the most beautiful exotic birds to keep in gardens, lakes and aviaries.